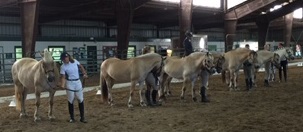 The NFHR Board of Directors have tentatively approved two evaluations for 2020.
The first evaluation will be held at Belinda's Best Little Horse House, in Cambridge, Iowa on Sep 19 & 20. The hosts are Jenny Olson,
jen-jen74@hotmail.com
and Sydney Baker,
luckyfoxfarms@gmail.com
. The second evaluation will be held at the International Agri Center – Equestrian Center, Tulare, CA on Nov 7 & 8. The host is Sara Jongsma,
sara.jean@yahoo.com
.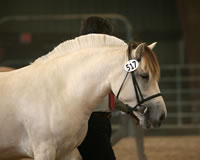 Links for entry forms for these evaluations are below. As in the past, we need application submitted by the deadline for each evaluation. If there are not enough entries submitted, the evaluation may be cancelled. The deadlines are: Iowa - Jul 21, and California - Sep 8.
[
Click here
] to download the Tulare, CA Evaluation Entry form packet.
[
Click here
] to download the Midwest Evaluation Entry form packet.
Since we are in a different world these days, all these plans are subject to the status of the COVID-19 pandemic at the time and the effect it has on traveling to the evaluation. The NFHR is watching the COVID-19 pandemic closely. NFHR especially is monitoring other equestrian gatherings that are scheduled around the same time as our evaluations this Fall. If the State where your evaluation is being held has issued stay-at-home orders, the NFHR will not hold the evaluation. Checks and entry forms will be returned to the participants. Credit cards will not be charged. Before you submit an application, please review the NFHR Evaluation Handbook sections on NFHR.com to prepare you for the evaluations.
Also to help get ready for an evaluation, the Midwest Fjord Horse Club is offering an Evaluation Clinic on Sunday, June 28, 2020 at 10 AM - 4 PM at Big Valley Ranch, 22076 E Burns Valley Rd, Winona, MN 55987-5387. Contact Sue Plein at
pleins@hbci.com
for more information and to sign up. There may be more clinics held in the near future.
The NFHR is happy to be finally offering evaluations again! If there is not an evaluation near you this year, we hope to be offering more evaluations in different parts of the country in 2021. Please support the evaluations the best way you can.