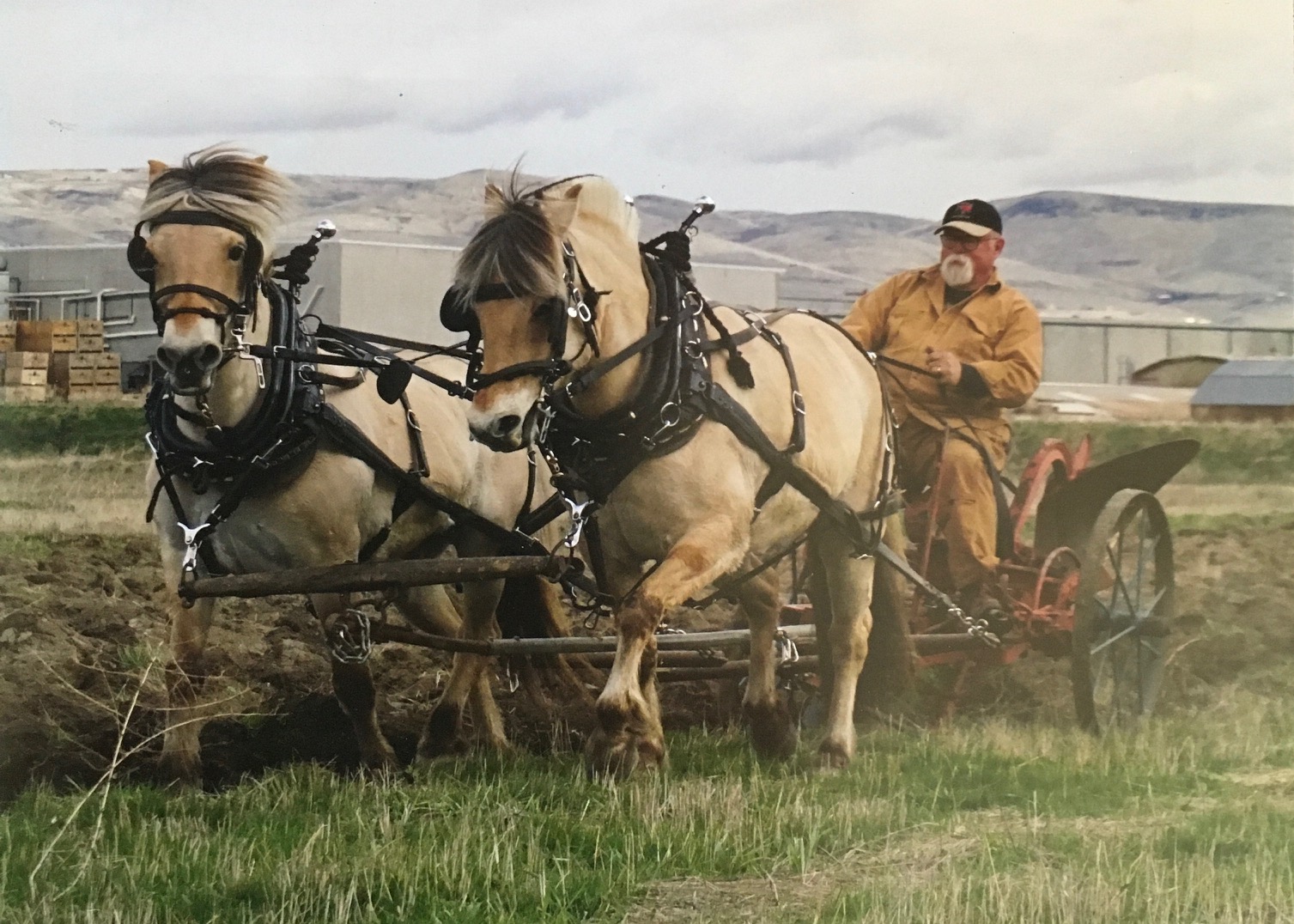 Eric Watness
Vice President, Board of Directors
Bay Center, WA USA
98527
206-669-7280
Eric@NFHR.com
My short history with Norwegian Fjord horses started when I met my first one at Briksdalsbreen glacier on a trip to Norway with my mother in 1995. That chance meeting has taken me all the way to the Tournament of Roses Parade this past January driving Sundag, one of two horses I own. During this journey I have met many wonderful friends who happen to cherish Norwegian Fjord horses.
I am currently a mediator and Arbitrator in the Seattle office of JAMS, a multinational dispute resolution organization. I assumed that role after recently retiring from King County Superior Court where I held the position of Court Commissioner deciding general civil, probate, family and juvenile law cases for 17 years. Prior to that I carried on a private, solo law practice for 13 years after beginning my legal career with 5 years at the Washington State Attorney General's office.
I am currently President of the Washington Draft Horse and Mule Association which promotes draft horses through a show at the Evergreen State Fair, as well as putting on clinics and plowing events. I am also a member of other local horse organizations and a local carriage museum.
I served previously on other nonprofit and boards locally and nationally including juvenile and homeless advocacy organizations and a church inner city ministry conference. I am a firm believer that it is through such collective efforts we recognize and foster our humanity and make the world a around us a better place. I am hoping to meet that goal by my service in Norwegian Fjord Horse organizations including teamwork on the NFHR Board.