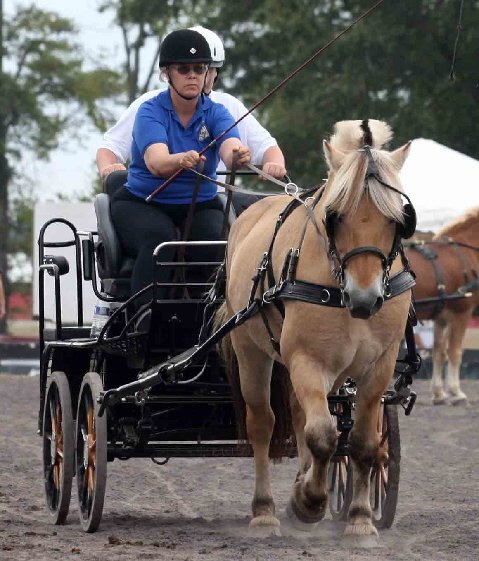 Margaret Bogie
Board of Directors
Rixeyville, VA
540-729-4430
Margaret@NFHR.com
Fjord Horse Experience Highlights
Owner, Ironwood Farm, Rixeyville, VA 12//98 to present. Ironwood Farm is the largest Fjord horse breeding and sales operation in Virginia. We have produced over 60 registered foals and sold over 100 Fjords (own breeding and consignments). All our horses are registered. Many of our horses are evaluated and several have earned the NFHR Hall of Fame designation. We show our Fjords in recognized and unrecognized eventing and dressage competitions winning many awards. Several of our horses have earned the NFHR Register of Excellence and Versatility Awards. I have been an NFHR member since 2000 and active in the Fjord community.
Volunteer Admin, Fjord Horses That Are Registered FB page 2017 to present (Fjord sales page), Norwegian Fjord Horse Owners and Breeders Forum, 2022 to present (Open discussion page)
NFHR Evaluation Host Committee Member - 2001, 2004, 2014
NFHR Evaluation Host Committee Member and Organizer - 2007, 2008, 2009, 2011, 2013, 2015
Participant, NFHR 25th Anniversary Fjord Show - 2006
Member, NFHR Evaluation Committee - 2015 - 2016
Volunteer NFHR Constant Contact Communications - 2013 - 2016 Other Volunteer Experience Highlights

Auction/Fundraising Chair, Commonwealth Dressage and Combined Training Association, 2008 - 2022
Board Member, Commonwealth Dressage and Combined Training Association 2007 - 2013
Class Agent and Reunion Organizing Chair, Grinnell College, 8//2001 to present,
Board Member, Westfields Play & Learn Children's Center, 1995 - 2003; board president, 1999 - 2003
Professional Experience
I have spent a 40+ year career working for non-profits and their boards in various roles. I have extensive experience creating print and digital education materials, meeting plan, fundraising, and administration including non-profit accounting. I have collaborated successfully with many volunteers at all levels to create programs, products, and events I have a lifelong commitment to volunteerism. I am now retired and the time to serve NFHR members on their board of directors.