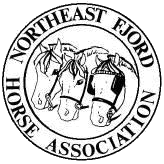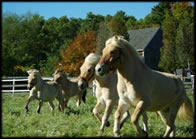 The Northeast Fjord Horse Association (NFHA) is a regional club dedicated to promoting and enjoying the Norwegian Fjord Horse. The breed is known for its diversity – excelling in draft, driven and ridden work – and its gentle, willing disposition. In the interest of perpetuating these characteristics, we support and work with the Norwegian Fjord Horse Registry (NFHR). This club was founded in 1983 in order to present a Fjord horse show at the Green Mountain Horse Association in So. Woodstock, VT, a tradition that continued for 21 years. The show is now held at a show facility in New England.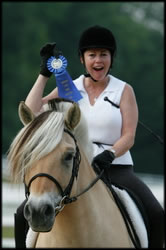 The NFHA sponsored one of the first North American Norwegian Fjord Horse evaluations and brought European evaluators to the Northeast USA. NFHA members and their horses have performed at Equitana USA in Louisville, KY, Equine Affaire in Springfield, MA, also Equine Week at Forest Park Zoo in Springfield, and at the University of Vermont Horse Fair. Club members participate throughout the year in expos across the country, including MA, PA, MD, MT , MN, VT, CT, and VA. The club also conducts activities specifically for Fjord horses and their owners: clinics for dressage, jumping, driving, draft, along with camp outs, trail rides, and carriage drives.
We've always got something going on and list where local Fjords are going that way you might like to join them for the event. You can find information on club events, member participated events, and our show at
www.northeastfjord.com
. Currently this club is inactive.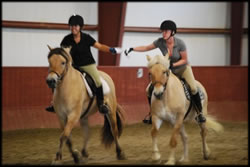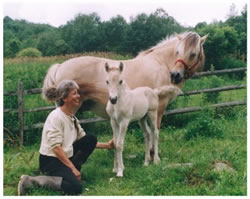 Events