NFHR EVALUATION PROGRAM
The Board of Directors has extended its temporary moratorium on evaluations through 2017.

The purpose is to allow sufficient time for the Evaluation Committee to review the recommendations from the select evaluation committee regarding the suggested improvements to our current evaluation program.


NFHR RATE INCREASES
As of October 1, 2015, all membership fees will be increasing. As of January 1, 2016, all other NFHR service fees will be increasing. (
Fees and Services
)
TRAIL OF PAINTED PONIES - "LITTLE BIG HORSE"
STILL AVAILABLE HERE!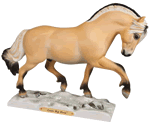 The NFHR and Trail of Painted Ponies proudly announce the release of "Little Big Horse", the first collectible Fjord Horse figurine!
Little Big Horse stands 7 1/4 inches tall, is 10 1/4 inches long, and is 2 3/8 inches wide. These are numbered, limited edition figurines.
Click here for more info and to order your "Little Big Horse"
VISIT OUR ZAZZLE STORE FOR NFHR LOGO ITEMS !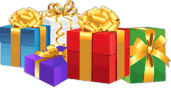 Check out our new Zazzle Store for lots of NFHR related items. Once in our Zazzle store (link below), towards the bottom of the page, just above Zazzle you will see "Get exclusive offers add your email address." Click on Sign me up to take better advantage of their sales!

Click here to visit our Zazzle Store
Gift Memberships from SELLERS to BUYERS

As a NFHR member, you can purchase, for your non-NFHR member buyers, a NFHR Single Membership for only $40. Download the form below, complete it and submit it with your transfer paperwork and transfer fees. (for rule details, see the form)

Click here to download GIFT Membership form
2017 brings on new Board of Director members for the NFHR.

Our new members are Curtis Pierce, Kay Schwink and Jennifer Wright.

Click here for the contact information

FROM THE REGISTRAR'S OFFICE

Registrations and Transfers: Please refer to our

Rules of Registration

and

Services and Fees

page for NFHR rules and current fees before you send in your paperwork. Get your current years foal registrations in before they're 6 months old, to save on cost! If you have any questions, please contact the Registrar at 303.684.6466 or

registrar@nfhr.com
Support the Fjord Herald
Are you an avid reader of the Fjord Herald? Would you like to help keep it the high quality, informative magazine it is? All donations made using the link below will go directly to the Herald funding.

Read more ...