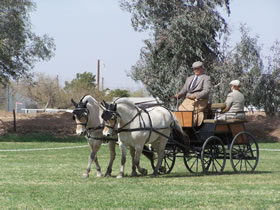 NFHR Marketplace
online store to purchase your favorite
wearable
,
DVD/Video
,
poster
,
prints
or
gift items
. We have added new items!
CONTACT INFORMATION FOR NFHR - CLICK HERE
NFHR RATE INCREASES
As of October 1, 2015, all membership fees will be increasing. As of January 1, 2016, all other NFHR service fees will be increasing.
IT'S TIME FOR HOLIDAY SHOPPING !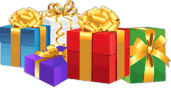 Check out our new Zazzle Store for lots of NFHR related items or shop at our Marketplace, right here, for many items on sale!

Click here to visit our Zazzle Store
August 2016 Bozeman, MT NFHR Evaluation
August 20-21, 2016 the NFHR is tentatively planning an Evaluation in Bozeman, MT. Mark your calendars and stay tuned for more details in 2016!

FROM THE REGISTRAR'S OFFICE
Registrations and Transfers: Please refer to our
Rules of Registration
and
Services and Fees
page for NFHR rules and current fees before you send in your paperwork. Get your current years foal registrations in before they're 6 months old, to save on cost! If you have any questions, please contact the Registrar at 303.684.6466 or
registrar@nfhr.com
Gift Memberships from SELLERS to BUYERS

As a NFHR member, you can purchase, for your non-NFHR member buyers, a NFHR Single Membership for only $40. Download the form below, complete it and submit it with your transfer paperwork and transfer fees. (for rule details, see the form)

Click here to download GIFT Membership form
For the NFHR, 2016 brings on three new Board of Director members. Our new members are Wendy Bauwens, Nancy Grette and Kenny Hanson. Our contact page reflects our 2015 BOD members & officers. January 1st the bios for our new Board members and new officers will be posted.

Click here for the contact information

NFHR Contact Information -
Please note

As of Jan 1, 2011, the NFHR has a new Executive Director, Nancy Newport, and Registrar, Jeanne Poirier. The NFHR office has moved, so please view our contact page for the new phone number and mailing address.
NFHR Contact
Support the Fjord Herald
Are you an avid reader of the Fjord Herald? Would you like to help keep it the high quality, informative magazine it is? With the rising costs of publication, we have not increased our subscription fees to the Herald. To help keep our subscription cost from increasing, we have implemented a new donation program which would allow donations to be made directly to the Herald funding.

Read more ...


Advertisement ~ click for link ~

NFHR Cap
$12.00
$9.60


2015 NFHR Norwegian Fjord Horse Calendar
$15.00
$13.00