Gretchen Payne - Incumbant (current board member - running for a second term)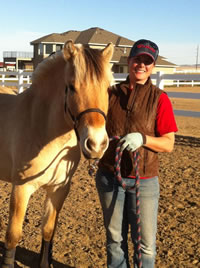 Kennewick, WA
(509) 551-2516
Gretchen@NFHR.com

Having first discovered the Fjord Horse in the early 90's, I was set on finding one for myself when I was able. That opportunity presented itself in 2009 where I leased then eventually owned my first Fjord. After almost 20 years, I have immersed myself with this breed and several different avenues with them, including breeding, training, showing, and promoting. I currently own two Fjords with my mare expecting in 2023.

Over the years as I continued to network, I became more involved with organizations that supported the breed, such as the PNFPG and the NFHR. These outlets allowed me to connect with some wonderful Fjord people and resources, while utilizing my personal expertise in graphic design, marketing, and public relations. As a result, I served in several different positions within each group and on various committees. Within the NFHR, I represented the Registry as a board member, Treasurer, Vice President, as well as Chair of the Youth, Herald, and Promotions committees.

I cannot express how much I love and enjoy this breed! Their uniqueness, their undeniable and amazing characteristics, are exactly why all of us fell in love. The Fjord is unlike anything. Because of this, I am firmly devoted to preserving, promoting, and protecting their purity. The NFHR was created in this mission, one I firmly stand by.

As a board member representing the NFHR, I pledge to represent the organization with honesty, integrity, and transparency. I believe in working with others in a collaborative, objective, courteous, and respectful way and always seek to do what's best for the Registry, not one person's objective or belief. I have enjoyed this organization and the connections I have made through it and look forward to more.

Bonnie Morris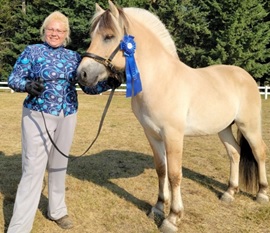 Morris Shadow Mountain Stables
Auburn, WA
(253) 939-5660
morrisshadowmt@aol.com

I met my first Fjord horse in 2004 and got hooked. I have sense started a breeding program and have produced over 30 foals. I have 2 stallions Ironwood Lordalen and Kervan Farms Norik . I own and operate a horse stable and training barn since 1997 and do it full time. I have hosted warmblood evaluations . I have shown horses in Dressage, driving, English, Western, showmanship, trail. I have attended and participated in several Fjord evaluations . I have also participated at the International Fjord show every year since 2006. I have a vast knowledge of pedigrees and movement and confor- mation. I use 10 of my Fjords in my program daily for riding instruction and trail rides . My goals for the Fjord's have always been to improve the quality of the breed and educate everyone I come into contact about them. My interest in becoming a part of the NFHR team is to improve the Fjord relations and community in as positive a way as possible for the preservation and promotion of the Fjord breed. I am very business minded and level headed . What I would bring to the BOD would be an open mind, rational conversations and thoughts, good communication and listening skills with an em- phasis on what is the best path forward our wonderful breed . Given the recent upset with the BOD I would promote everyone working together including those that don't like each other as we are all in this for the love of a horse and I believe we can forgive and set aside our differences to better ourselves and the horses we all love. While I am a very busy person, I have decided that the Fjjord horses need me also in a different capacity , so I am running for a BOD position. I also breed and Show AKC Bernese Mt dogs. Norwegian Fjords and Berners a perfect combination.

Lisa Otten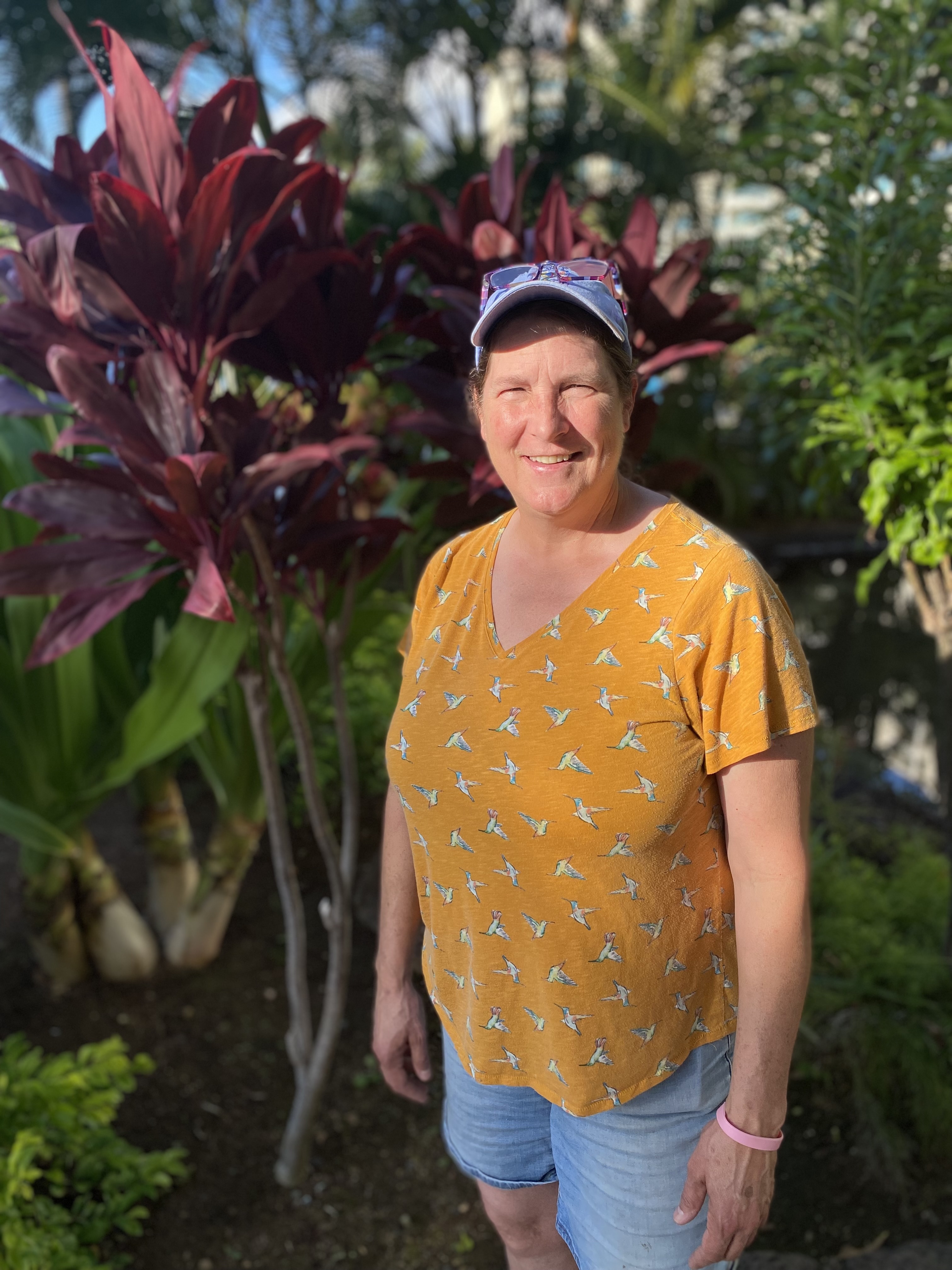 Isanti, MN
803-984-2081
Lisaot61@gmail.com

I am a candidate for the BOD and would like your consideration. I am a NFHR lifetime member (2006) and Norwegian Fjord horse owner/breeder for 25 years. My husband and I moved back to MN from SC and purchased our farm in January 2020. I am entering a new chapter in my life as retirement is on the horizon. I would like to offer my 20+ years of project management experience to help the NFHR to achieve its goals and engage members of all disciplines and interests. To have the BOD develop strategies and approaches to promote the breed, increase public awareness, showcase the versatility of the breed, resurrect our evaluation program, and to encourage breed shows.

After attending multiple BOD meetings this year, I would like to improve the BOD decision-making process and communications to the membership. I want to set the norm that all members are treated with respect. Continue the practice of seeking membership input and expand it to include input groups and surveys. I would like to propose developing input groups (members with NFHR history/experience, breeders, evaluators, competitors, draft, drivers, riders, etc.) that the BOD and committees can leverage for input.

If I am elected, I would like to facilitate a session to gather the learnings from the current BOD (what went well, what should be different, and what would they stop). I want to understand what risks and issues the NFHR is facing and draft a plan to mitigate them or accept them. Learn the NFHR goals and discuss a plan to accomplish them and monitor the progress. Feel free to message me for additional information.

Here are highlights of my involvement with the Norwegian Fjord breed and other achievements:
Purchased my first Fjord in 1997 and became a NFHR Life Member in 2006
Presented horses at 5 evaluations (1998, 2000, 2001 – Blue Earth, MN; 2004 LaCrosse, WI and 2006 Winona, MN) in Confirmation/Movement, Intro to Driving, and Intro to English
Attended multiple horse shows at Blue Earth, MN with my kids and sister-in-law
Attended Fjord & Friends Fun Fest in Blowing Rock, NC
Attended multiple winter meetings (Galena, IL, Herndon, VA, Nashville, TN) and really enjoyed the evaluation programs for breeders/owners
Owned a mare that was selected and displayed on the NFHR Breed Mare Poster
Homebred Fjord filly was called out at the 2004 La Crosse, WI evaluation as the top moving horse and received a blue ribbon for confirmation and movement
Homebred Fjord mare took 1st place (12 entries) in halter at an open horse breed show over a $50k warmblood
Showed Grand Champion Gelding at the Blue Earth Show
Competed at the Southern Pines Combined Driving Event (CDE)
Two homebred Oldenburg full brothers named Grand Champion 2 yr. old Future Event horse and Reserve Champion 2 yr. old Future Event horse in consecutive years
August 18th welcomed a new Fjord filly to the farm, first foal in 17 years, to be my future driving pony.

Tricia Albrecht
Rome, PA
(570) 250-6664
destinyhillfarm@gmail.com

Objective
I would like to be on the Board of Directors because I believe I bring positivity and fresh perspective to the table. We can all learn from any previous mistakes and focus on promoting our breed. I'm here for the breed for the long haul and want to see the NFHR succeed.

Fjord Horse Experience
Owner - Destiny Hill Farm. Rome, PA. 2018 - present. We have a small breeding program of registered Norwegian Fjords. We compete in a variety of things such as dressage, eventing, hunter paces, and obstacle courses. Our future plans include promoting several youngsters in the USDF Breeder's program for 2023.

Rider - Ironwood Farm. Rixeyville, VA. 2007. I exercised and groomed Fjords, including Ironwood Blizten.

Rider - White Rose Farm. E. Hardwick, VT. 1996-2001. As a child, I rode their fjords in lessons and trail rides. I spent every summer, all summer, helping on the farm with the horses.

Volunteer Experience
Leader/Volunteer - Susquehanna & Bradford Counties 4-H Program. 2006 - present. Since 2006, I have participated in various capacities in 4-H. I have spent many years as a 4-H leader in the horse programs. Most recently, I volunteer with my sons' club with livestock.

Runner/Replacement - Cayuga Dressage & Combined Training Club. 2019 - present. I help wherever they need help at shows, whether it be running tests, stewarding rings, etc.

Professional Experience
Dispatcher - WOC Energy. Towanda, PA. February 2022 - present. I work in the oil and propane industry in dispatch and delivery. Besides creating routes for the trucks to fill customers' tanks, I also handle all of the truck maintenance records and back up to the customer service department.

Store Manager - Tractor Supply Co. Sayre, PA. August 2018 - February 2022. Worked as a store manager for mid volume store ($7 million annually). This included handling the team members training, hiring, firing, and HR issues, sales, customers, and bookkeeping. My team consisted of 27 members, with a variety of responsibilities.

Store Manager - Montrose Feed & Supply. Montrose, PA. 2011 - 2014. Ran the feed store including merchandising, ordering, and training. Developed an addition called the Tack Box Consignment shop.

SUNY Morrisville - A.A.S. Equine Racing & Management. Also rode on the western IHSA team.

Denny Cox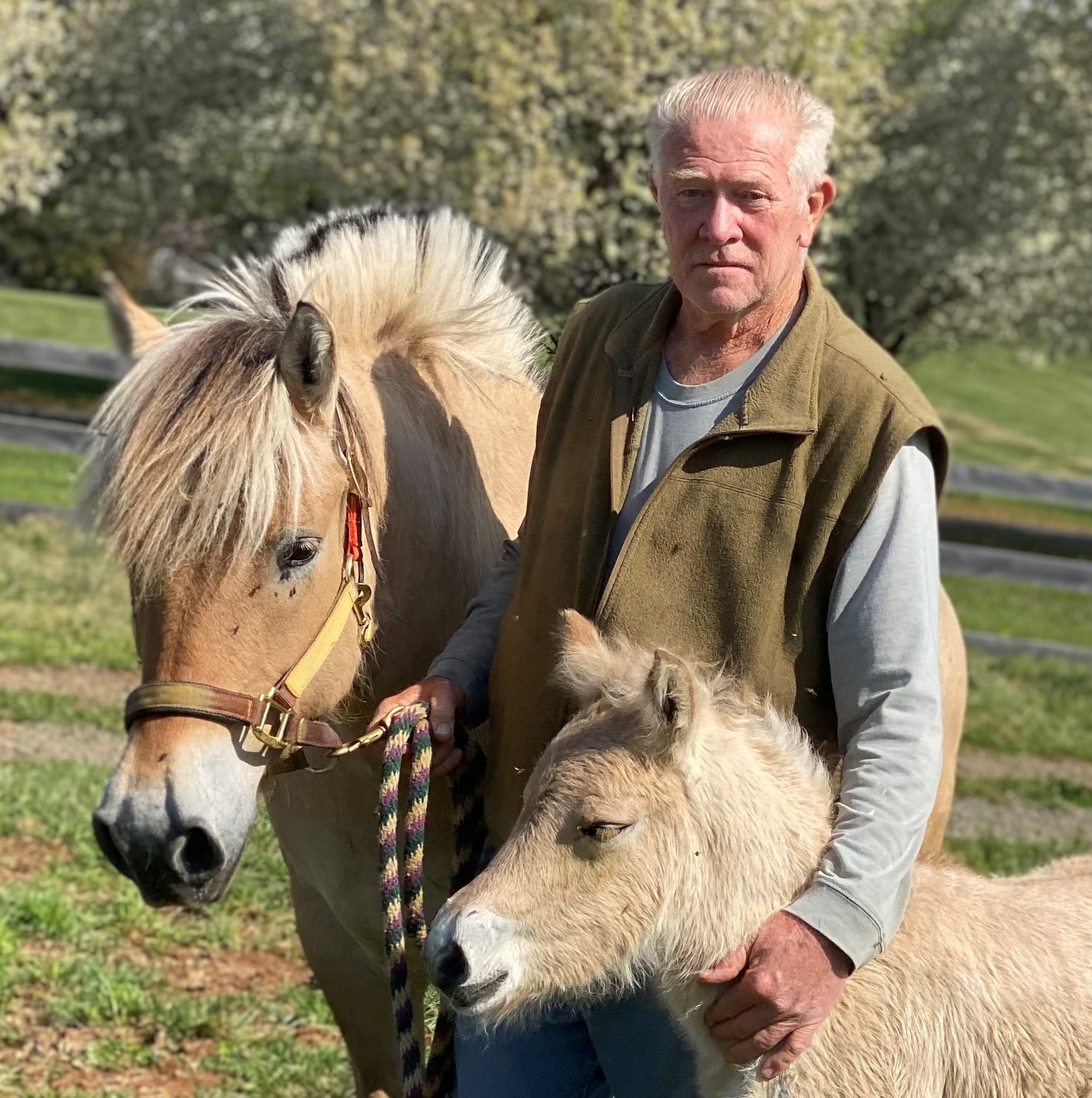 Fairy Landing Farm
Remington, VA
(540) 439-2393
coxdenny@gmail.com

I consider myself a South-Georgia farm boy. My parents were both educators and descendants of farmers. We had a family farm and I owned horses. I was a member of 4-H and the FFA. I have a love of the outdoors, nature, and I consider some of my best friends to be four legged critters.
I am a "U. S. Marine" (Once A Marine Always A Marine). I enlisted in the United States Marine Corps (USMC) in 1969 after graduating High School. I retired from the USMC in 1999 after serving 30-years from Private to Lieutenant Colonel and then retired as a Senior Associate at Booz-Allen Hamilton in 2016. I have more than forty-five-years of consulting and military service managing ammunition programs and projects. My credentials encompass the establishment and implementation of both internal and external procedures in both start-up and mature life cycle management environments of arms, ammunition, and explosives (AA&E). I have a comprehensive knowledge of multiple safety, training, logistical, supply support, personnel and office management disciplines. I am accomplished in strategic planning and execution in support of military operations and programs throughout the Department of Defense (DoD).

My wife Carol and I were married in 1969 and currently reside at Fairy Landing Farm (FLF) in Remington, Virginia. We have two daughters that were Marine Brats and six grandkids. We have been lifetime members of the NFHR since 2016 when we purchased our first Fjord. We currently own five registered Fjords and have one colt that was born on 27 May 2022. I have trained all but our stallion (Tolgar) to ride and drive. Tolgar was previously trained before coming to FLF.

I seek to understand the position of others. I am not a horse competitor or eventer. I enjoy trail riding and driving for my own pleasure. I want all my Fjords to be versatile and capable of measuring up the the breed standard to include the associated disciplines of draft work, driving, and riding whether english or western. (I ride western because I want something to hold on to). I challenge myself through working with our fjords to become more knowledgeable as a trainer, breeder, and farrier. I have a High School education with some college, I know how to listen and ask questions.

My goal is to open the communication channels and assist in restoring creditability to the NFHR and to serve in the best interest of the NFHR membership and our beloved Fjords per the NFHR By-Laws.

Karen Ampeh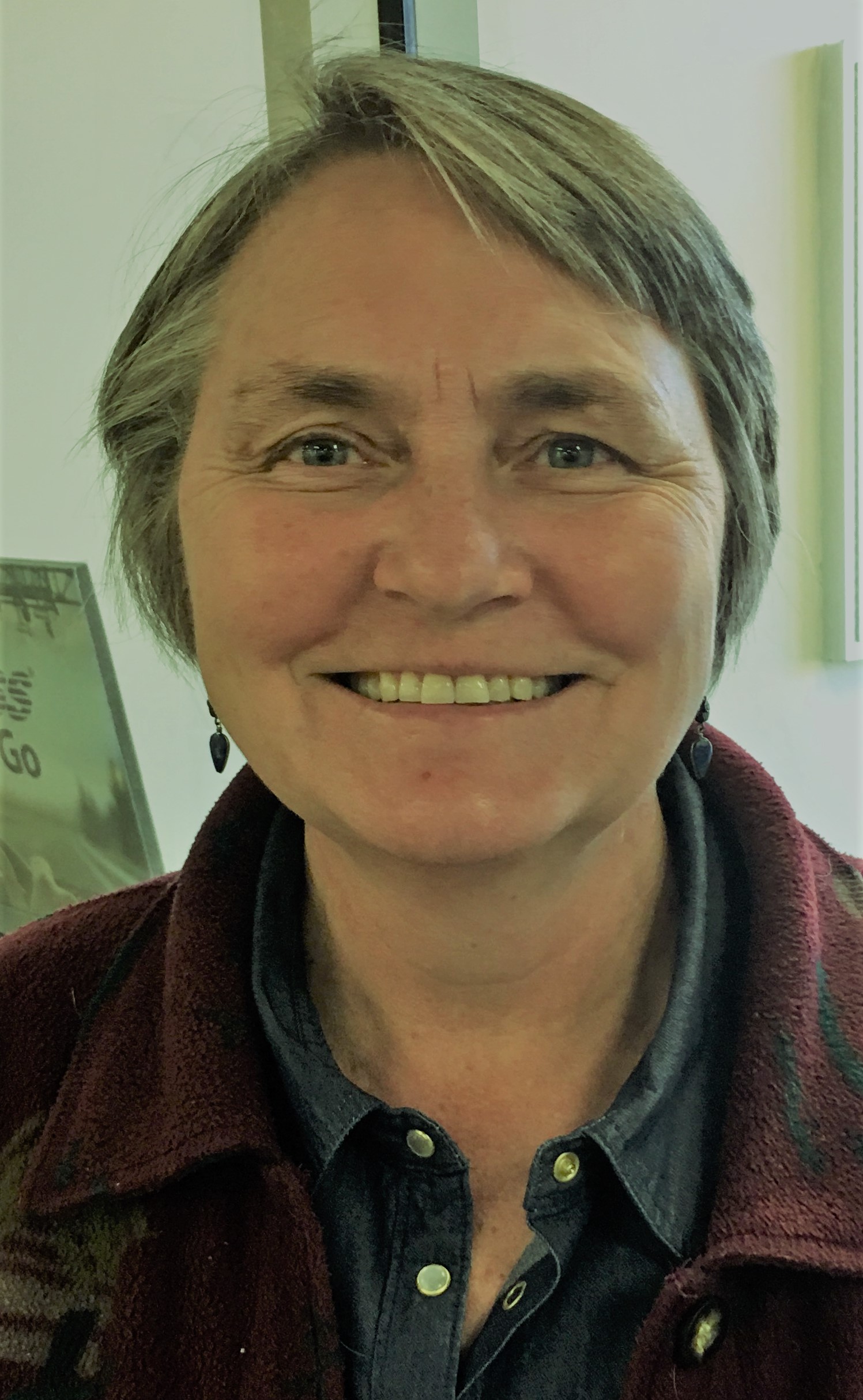 Oakton, VA
(703) 501-5779
kaolowin@gmail.com

I am a life-long hobby equestrian who developed the goal to share my love for horses and ponies with my daughters and achieved it. I owned equines in Massachusetts as a youth, Oklahoma as a young adult, and Virginia as a Mom. I have lived in the Washington DC area and worked full time in federal or state government, while raising three kids, for 30 years. Because of my daughters, I have considerable experience with canine breed registries and appreciate them. I have owned registered Arabians, Pony of Americas, and Fjords. I coincidentally happened upon the NFHR evaluation near my home at Frying Pan Park in 2013 and took the opportunity presented there to buy our 2007 mare Bayshore Sofie and have been in love with the wonderful Norwegian Fjord Horse and an NFHR member ever since. I have renewed my family membership every year to support the NFHR pedigree database maintenance work and the congenial NFHR community of Norwegian Fjord Horse enthusiasts I came to know.

As a BOD member I would support a balanced budget annually. I would support efforts to undo the decision to raise fees beyond the current rate of inflation. I would support efforts to reduce costs and/or include cost recovery charges, especially on any current expenses that do not clearly and directly support the stated purpose of the NFHR:

Maintaining a Registry to collect, record, verify, and preserve the pedigrees of pure-bred Norwegian Fjord Horses;

Educating the membership and general public regarding the traditional characteristics of the breed (breed standard);

Encouraging the use and breeding of the Norwegian Fjord Horse as a versatile horse for all people to enjoy, ride, drive, and work;

Undertaking activities designed to increase public awareness of the breed and its ability to perform across the full range of equine disciplines; and,

Engaging in such activities necessary to raise funds to accomplish the stated purposes of the NFHR.
Margaret Bogie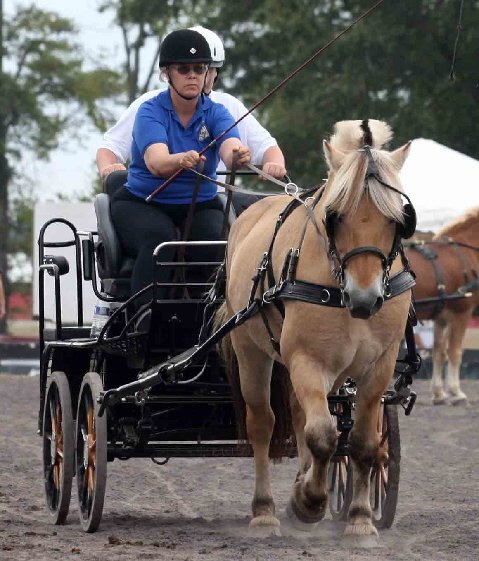 Ironwood Farm
Rixeyville, VA
(540) 729-4430
ironwoodfarmva@aol.com

Fjord Horse Experience Highlights
Owner, Ironwood Farm, Rixeyville, VA 12//98 to present. Ironwood Farm is the largest Fjord horse breeding and sales operation in Virginia. We have produced over 60 registered foals and sold over 100 Fjords (own breeding and consignments). All our horses are registered. Many of our horses are evaluated and several have earned the NFHR Hall of Fame designation. We show our Fjords in recognized and unrecognized eventing and dressage competitions winning many awards. Several of our horses have earned the NFHR Register of Excellence and Versatility Awards. I have been an NFHR member since 2000 and active in the Fjord community.
Volunteer Admin, Fjord Horses That Are Registered FB page 2017 to present (Fjord sales page), Norwegian Fjord Horse Owners and Breeders Forum, 2022 to present (Open discussion page)
NFHR Evaluation Host Committee Member - 2001, 2004, 2014
NFHR Evaluation Host Committee Member and Organizer - 2007, 2008, 2009, 2011, 2013, 2015
Participant, NFHR 25th Anniversary Fjord Show - 2006
Member, NFHR Evaluation Committee - 2015 - 2016
Volunteer NFHR Constant Contact Communications - 2013 - 2016 Other Volunteer Experience Highlights

Auction/Fundraising Chair, Commonwealth Dressage and Combined Training Association, 2008 - 2022
Board Member, Commonwealth Dressage and Combined Training Association 2007 - 2013
Class Agent and Reunion Organizing Chair, Grinnell College, 8//2001 to present,
Board Member, Westfields Play & Learn Children's Center, 1995 - 2003; board president, 1999 - 2003

Professional Experience
I have spent a 40+ year career working for non-profits and their boards in various roles. I have extensive experience creating print and digital education materials, meeting plan, fundraising, and administration including non-profit accounting. I have collaborated successfully with many volunteers at all levels to create programs, products, and events I have a lifelong commitment to volunteerism. I am now retired and the time to serve NFHR members on their board of directors.

Link t o my video [ click here ]

Kelsey Sayers

Wittmann, AZ
(586) 764-9170
specialkhahanotsomuch@comcast.net

I was first introduced to the fjord breed by my Grandmother when I was 14. When she could no longer ride I took over her fjord and have since acquired a great love for the breed along with more fjords. I have trained horses professionally for over a decade. I have a degree in equine science which has helped me greatly in my equine career. I have done almost everything with my fjords from trail riding to show jumping and am now starting a small breeding program. I am very passionate about preserving and promoting the fjord breed. I would love to be on the board of directors to assist in improving our registry and breed promotion and preservation.