Rachel White
Canaan, ME
(207) 240-7440
rachel.whitnequus@gmail.com

Copy for Rachel White

Michael "Steve" Sessoms
Greeneville, TN
(256) 410-9196
sessoms9196@gmail.com

Copy for Sessoms

Denny Cox
Fairy Landing Farm
Remington, VA
(540) 439-2393
coxdenny@gmail.com

Copy for Denny

Bonnie Morris
Morris Shadow Mountain Stables
Auburn, WA
(253) 939-5660
morrisshadowmt@aol.com

Copy for Bonnie

Kelly (KL) White
Bandera, TX
(210) 393-3541
magkij@gmail.com

Copy for Kelly

Denice Klinger
Alpharetta, GA
(678) 361-6521
dklinger62@bellsouth.net

Copy for Denice

Cynthia Madden
Las Cruces, NM
(575) 532-9595
cynthia@carriagehorse.com

Copy for Cynthia

Jim Raabe
Boyers, PA
(724)791-1129
jwraabe63@gmail.com

Copy for Jim

Jessica Reuterskoild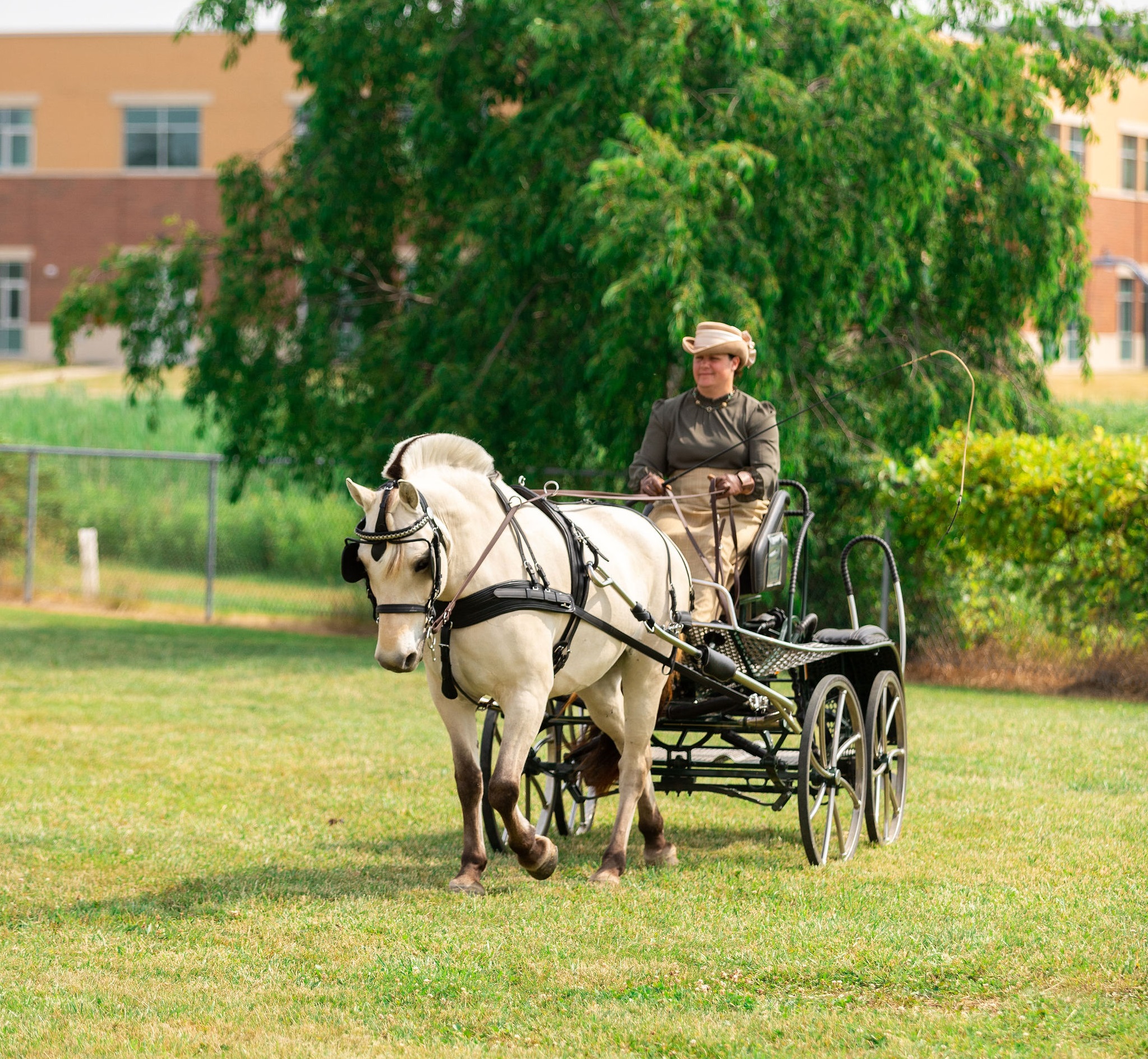 Janesville, WI
(608) 9215-1020
ponygirl4life@yahoo.com

Number of years NFHR member: 21
Number of years as Fjord horse owner: 21
Number of Fjords currently own: 2 (have owned 3 in total)
Fjord activities/experience: I have been an active Fjord owner/ambassador since 2002 when I purchased my first Fjord, TUF Brander while I was in college. I competed with Brander at several open shows with much success. This was during a time when Fjords were not well known or received on the open show circuit. We proved that a Fjord could be successful across various disciplines and against other breeds. I sold Brander to a wonderful family near Madison, WI who competed with him in eventing. I then set my sights on a mare (Wood's Kandi) that my parents had purchased from Dennis and Jeane Downing. She was also in foal at the time. After her foal was weaned, I started working with her and learned she had some previous training. My primary goal was for her to be my all around horse (ride, jump, and drive). Little did I know what adventures and successes this little mare would take me on! She was truly my once in a lifetime horse! She has been my equine partner for over 18 years. We have competed extensively in a variety of events: open shows, eventing, ADS pleasure driving shows, and combined driving events. In 2020, we were the ADS Intermediate Single Pony Combined Driving Champions. Kandi is now retired from competitions while I focus on my up-and-coming young Fjord, CCF Snohvit. She is in her second year of limited showing at pleasure driving and combined driving competitions. Outside of Fjords, I currently work as a project manager for a pharmaceutical manufacturing company in Madison, WI. During my career, I have worked in various roles such as a veterinary technician, study technician, global project coordinator, and project manager. I also volunteer my time to the Dairyland Driving Club board of directors and serve as a co-chair for education and safety.

Justification for consideration:

I am a lifetime member and past board member (2016-2022) of the NFHR and have a vested interest in the success of the organization. During my time on the board, I served on the Awards/Promotions and Herald Committees. I also served in various officer roles: Vice President, Treasurer, and President. While I was on the Awards/Promotions committee, we focused on promoting the Fjord at various competitions by creating the NFHR High Point award. Over the years, this award has been presented at several dressage, open show, and driving competitions. While I was on the Herald Committee, we saw a change in editor and the refocus of the Herald to a 100% membership contributed publication.

The NFHR is in a state of change and has lost sight of its core values, especially as it relates to bringing in new members and supporting evaluations. The NFHR also needs a strong board of directors that has the correct focus to bring the NFHR back to the positive side where they engage and grow the membership and ensure the evaluation system is effective and beneficial. With my years of experience of being an active Fjord owner and past NFHR board member, I believe I can leverage these experiences to be a significant contributor to the NFHR board.

The following are my thoughts and ideas for the NFHR board:

Promote a positive working environment amongst the board members.

Formalized board member onboarding procedures
Ensure board members understand their roles and responsibilities.
Reference to Vermont Nonprofit Board Guidance
Quarterly board training sessions- similar platform to what was provided at the 2023 Face to Face
Work as a team with people who respect each other; despite personal differences.

Communication

Maintain the NFHR Facebook page (not group page) for announcement purposes only.
Communication with the membership should focus on utilizing the NFHR website, Herald, and email
Quarterly membership townhall meetings
These were successful in engaging with the membership in 2021 and 2022 on important topics.
These meetings could be open floor or focus on a specific topic.

Committees
Membership committee

This committee could triage membership concerns and questions to allow the rest of the board members and committees to focus on their important tasks

Fundraising committee

This committee could collaborate with the Finance committee to ensure the financial health of the NFHR.
Ensure there are focused efforts to have routine fundraising activities
Engage the membership in getting involved with committees- there are many talented members who could share their knowledge and experience

Overall, I want to see the NFHR return to a peaceful and functional organization that focuses on registering Fjords, bringing in new members and supporting evaluations.