Click to view larger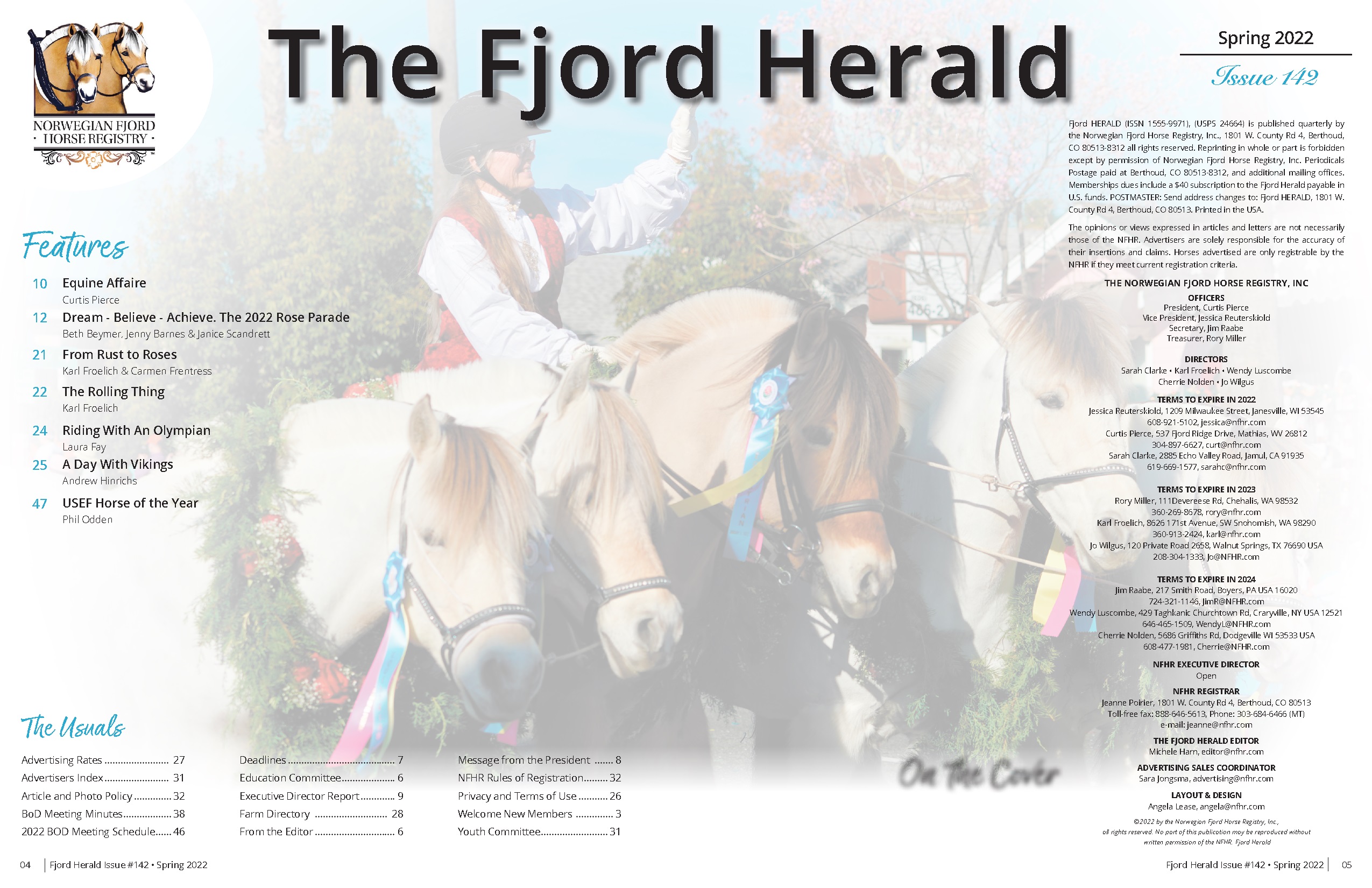 Our current issue is the 2022 Spring issue. It's due out in March. Above is the Table of Contents!

To join the NFHR or subscribe to the Fjord Herald, use this link [
click here
] to renew your membership or subscription, or to join as a new member!
To order back issues of the Fjord Herald [
click here
]
NFHR Article and Photo Submission Guidelines [
click here
]