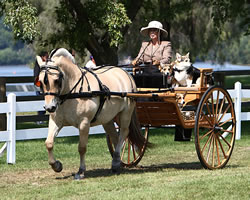 FROM THE REGISTRAR'S OFFICE
Registrations and Transfers: Please refer to our
Rules of Registration
and
Services and Fees
page for NFHR rules and current fees before you send in your paperwork. Get your current years foal registrations in before they're 6 months old, to save on cost! If you have any questions, please contact the Registrar at 303.684.6466 or
registrar@nfhr.com
NFHR ELECTION-Ballots were to be postmarked by November 17, 2023
---
BOARD OF DIRECTOR ANNOUNCEMENTS:
The NFHR Board of Directors would like to announce the appointment of Beth German to the open 2024 position on the board of directors.
Thank you, Beth, for stepping up, and thank you to the other members who were considered for this appointment.
---
To the NFHR Membership:
The NFHR Board of Directors announces the suspension of Margaret Bogie from the Board of Directors, any NFHR Committees, and all other Board activities for a minimum of 30 days, with return contingent upon Mrs. Bogie's completion to Board satisfaction of reconciliatory actions included in amendments approved by the Board of Directors. No further statements will be issued by the Board of Directors to respect Mrs. Bogie's privacy and to reduce undue speculation. The Board of Directors desires to provide an atmosphere conducive to reconciliation and healing so that your NFHR Board of Directors is fully functional and acting in the best interests our organization, effective November 14, 2023.
NFHR Board of Directors
---
EMAIL LEAK STATEMENT FROM THE NFHR:
The NFHR board members and some other NFHR members received a .zip file that contained a selection of NFHR emails. This was not a data breach. This was a leaked set of board emails.
We have verified with the database developer that there has been no breach in the NFHR database. After consulting our lawyer, we have concluded that there is nothing we can do about this leak of emails, nor will we likely ever learn who took them, nor how they were taken, so we will not be pursuing this issue further. We aim to focus on work for the Registry, not to be distracted by events that we feel were intended to create more drama.
NFHR Executive Committee
---
Sara Jongsma & Cady Miller recently resigned from their positions on the NFHR Board of Directors.
Please welcome Kelsey Sayers as the BOD President.
To view Sara's letter to the membership please [
click here
]
The NFHR Board of Directors would like to thank both Cady and Sara for their valuable volunteer time.
---
PHASE II OF NEW DATA BASE - CUSTOMER PORTAL
We have released Phase II, a new Customer Portal and Pedigree Website. This new site will replace the existing Pedigree Site by the end of the year.
The Customer Portal will allow members to:
Update their customer record (address, phone, email, privacy settings)
View and manage all the horses they currently own
Upload images of horses they currently own
Report horses they own as gelded or deceased
View members only messages from the office
Access the Fjord Herald electronic version
Access the new Pedigree Website
We are also currently working on the ability to let owners initiate registrations and transfers, as well as file Stallion Service reports directly with the office.

In order to use the new Customer Portal, you will need to set up a new login using the current email address you have on file with the office. Please correct your email address or add to your renewal form. If you do not supply us with this information, then your login information will be inaccurate and could lead to problems for you gaining access to the portal.

Please contact Jeanne jeanne@nfhr.com with any problems/questions. She is working closely with the Database Developer and will get your questions answered in a timely manner. One suggestion; please be sure to check your spam folder if you don't receive your confirmation email.


NFHR ELECTION-Ballots were to be postmarked by November 17, 2023
The NFHR would like to thank all members who submitted their ballots for our election. All ballots have been taken to the bank for tabulation. The results will be posted after the candidates are advised.
The NFHR will keep our candidate bio page [
click here
] up until the election results.
---
PROPOSED BYLAW CHANGES
Dear NFHR Members,
[
CLICK HERE
] to view the proposed ByLaw changes for 2024. The ballots for these proposed changes have been mailed in the renewal letters.
The results of the ByLaw proposed changes will be posted, after the election tabulation.
---
NOTIFICATION OF CLARIFICATION IN RULES OF REGISTRATION
No comments were received by the 11/17/23 deadline. THIS RULE CHANGE (CLARIFICATION) HAS NOW BEEN PUT IN PLACE. Visit the Rules of Registration to view.

Dear NFHR Members,

The following clarification (in red font) has been approved by the Board of Directors, to be included in our Rules of Registration.

The Breeders Committee would like to propose the following correction to the Rules of Registration Article I, Paragraph D. It is our hope that with the scientific clarification of what a horse is and what crossbreeding is that there will be no room for further argument within the membership.

Article I. D. OUTCROSSING PROHIBITION:

1. The NFHR prohibits NFHR registered horses from being outcrossed with other breeds of horses. This includes other breeds of horses as well as any other animal in the family Equidae or genus Equus.
2. If an NFHR registered horse, mare or stallion, has been proven to have been used for outcrossing with another breed of horse or other animal in the family Equidae or genus Equus, the NFHR Registrar will withdraw that horse from the Registry and so remove any registration privileges to that horse and to any future progeny of that horse.



---
NFHR FJORD HERALD SUBSCRIBERS
Our 2023 Summer & Fall issues of the
Fjord Herald
is available to view on our website. You will find each electronic Herald on our "Fjord Herald" page on the website.
Starting in 2024, each membership will receive their
Fjord Herald
via their Portal Login, electronically. If you would like to receive a printed
Fjord Herald
, you will need to do so by ordering a subscription. The electronic version will not be available to the public beyond our Summer, Fall and Winter 2023 issues.
Visit our Herald page, by clicking the menu selection on the left, "Fjord Herald".
To directly view the current, 2023 Fall issue,
click here
.
---
NFHR MEMBERS
Board of Director meeting Zoom recordings are posted on our "
Reports/BOD Mintues
" page. The recordings will be available until the approved minutes are posted. When the minutes are approved and posted, the recording will go away.
This video is the property of the NFHR and custody of it is officially retained by the NFHR. No one is authorized to re-publish any portion of it without the express written permission of the NFHR. While the minutes are posted so people can see what transpired during the meeting, our written board-approved minutes are the official record of the NFHR. The video is not the official record.
---
MICROCHIPS
On 12/23/22 the NFHR board voted to cease sales of microchips. Microchips may be purchased by other means and reported to the NFHR. To report, go to our forms page [
click here for link
] and download the "Notification of Microchipping" form. Complete that form and return it to the NFHR office.
If you have no other means to obtain a microchip, you can order using this link: [
click here
]. "The perfect microchip for all things Equine: Proof of Ownership, Health Certificates, FEI Passports, USEF Rules, Event Registration and more."
---
Microchip Requirement Rule:
At the NFHR Board Face to Face meeting in January 2022, the Board agreed to the following:

Microchipping as a requirement for registration was proposed as a change to the Rules of Registration, with an effective date of 1/1/2024.

This change will be proposed in 2023 as it was erroneously omitted from the 2022 proposed changes.

A new policy effective 1/1/2022: a $10 discount on registration fees per horse until 12/31/2023, if microchipping is completed before parentage verification is completed. If you have already registered a horse in 2022, please contact me if you would like to take advantage of the registration fee discount. I'll need proof of microchipping.

If you have any questions, please contact me, jeanne@nfhr.com or 303.684.6466

Jeanne Poirier
NFHR Registrar
---
Gift Memberships from SELLERS to BUYERS

As a NFHR member, you can purchase, for your non-NFHR member buyers, a NFHR Single Membership for only $60. Download the form below, complete it and submit it with your transfer paperwork and transfer fees. (for rule details, see the form)

Click here to download GIFT Membership form


Advertisement ~ click for link ~